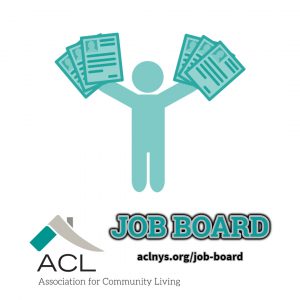 Welcome to ACL's job board, which lists employment opportunities in the not-for-profit mental health field throughout New York State.
Employer/Listing Agency: This job board is for ACL members only – we will not post job listings from non-members.
Jobs are automatically removed from this list after 60 days.  You may resubmit them.  If you need a posting removed earlier than 60 days please contact us.
Applicants: Please DO NOT send your resumes to ACL. Please use the resume submission information provided by the organization in the job listing.