You can support ACL's work to advocate for NYS community-based behavioral health programs!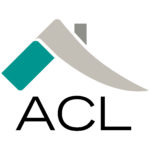 Each day, dedicated staff from agencies that provide behavioral health housing care for more than 40,000 New Yorkers with serious psychiatric disabilities. The residents and their families depend on the safety and support provided by these essential programs in their communities. Now, more than ever, it is crucial for these residents to have a secure place to call home, and the Association for Community Living (ACL) needs your help.
These life-saving programs give residents the skills to be more independent and provide the stability needed for their recovery. However, these programs have been severely underfunded for decades while operating costs have continued to rise, a situation that has become drastically even more critical due to the additional burdens posed by the COVID-19 health crisis.
ACL advocates on behalf of our member organizations on mental health issues with New York State, federal and local governments, and the public. ACL also helps its members understand federal and state statutes and regulations that affect them as well as emerging trends in housing, health and mental health care. This involves conducting research, preparing management tools, providing training and technical assistance, and engaging state and national leaders in conferences and training events.
All funds donated to ACL will be used to:
Educate policy-makers about the financial needs of community-based mental health housing programs, which are more acute due to the current health crisis
Develop and share materials across New York to promote the important mission and benefits of community-based mental health housing programs, to ensure understanding that these programs save lives and save money
The Association for Community Living is a 501(c)6 nonprofit organization. Donations to ACL are not tax-deductible.