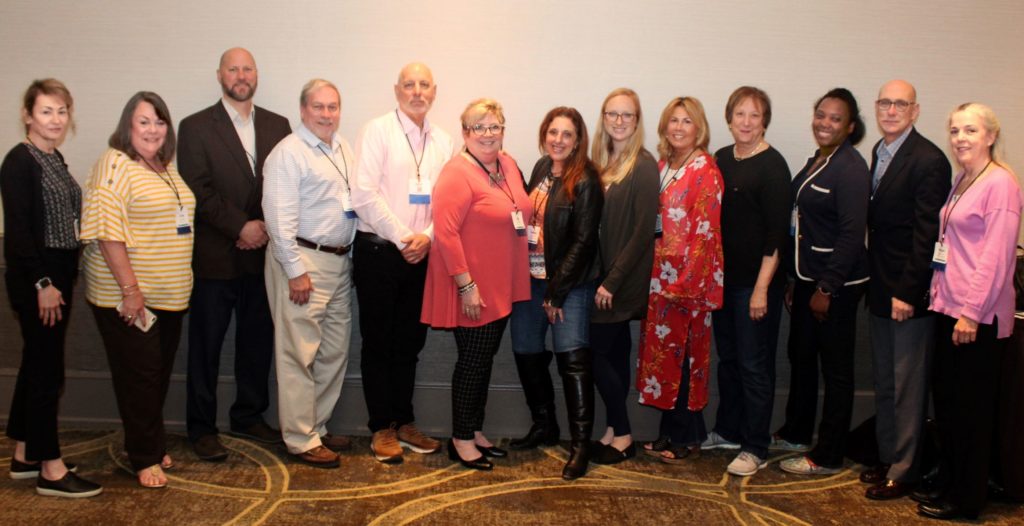 At yesterday's luncheon at the 2019 ACL Management Symposium, we recognized outgoing, incoming, & current ACL board members. We'd like to sincerely thank William Lang – GEEL Community Services, Ashley Brody – Search for Change, Inc., & Maggie Trainor – Mental Health Association of Rockland County for their service.
A warm welcome to incoming board members Linda Lewis – Unity House of Troy, Inc., Kristina Yamin – CLUSTER Community Services, Veronika Omole – WellLife Network, & Steven Shultz – Lakeview Health Services, Inc.
And a continued thanks to continuing board members: John Warren – Central New York Services, Inc., Ellen Pendegar – Mental Health Association in Ulster County Inc., Marianne DiTommaso – St. Joseph's Medical Center, Jeffrey Eaton – Arbor Housing and Development, Georgia Kuhen – Options for Community Living, Inc., Liz Smith – Unity House of Cayuga County, Inc., Marge Vezer – South Shore Association For Independent Living, Nicole Hajmasi-Garcia – The Bridge. Not pictured: Ralph Fasano – Concern for Independent Living, Inc.